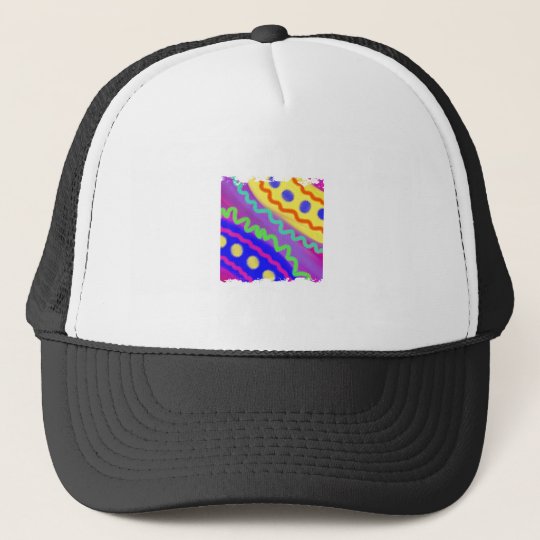 Details

Style: Trucker Hat
Looking to cheer your team, promote your brand, or simply keep the sun out of your eyes? Our custom hats are perfect to meet all your needs. Customise the front with a logo, design or text and create an essential accessory that you will never leave behind!
Adjustable from 43.2 cm to 61 cm
100% polyester foam front
Wide area to feature your design
100% nylon mesh back keeps you cool
Available in 11 colour combinations
Recommended for ages 13+
Photo Trucker Hat
~~~ ALL ITEMS IN ALL OF MY SHOPS CAN BE CUSTOMIZED BY YOU ! ~~~ My designs come in a variety of styles for you to choose from, but don't let that stop you from using your own creativity to express your unique personality. That's right! EVERYTHING in this shop is customisable! Simply click the CUSTOMIZE IT link on the product page and move design elements around to explore what will look best on you! You can add your own text or images, change colours, add new backgrounds, change product sizes, styles, colours, and shapes. The possibilities are endless! Did you know I have Autism? Many people are taken back by that, because they think of Autism as a s Disease" and for some reason have no idea that with Autism, grow up to be adults with Autism. Autism does not go away because it is not a disease! Autism stays with you for life. Other galleries I run include: Please Click Each Stamp Below To View It In A Larger Size Like my designs? Want to sew cloths, tote bags, curtains, and pillows to match? Now you can using my line of custom fabrics created using the same designs sold here on Zazzle! Prices starting at just $18 a yard. Do you see one of my drawings that you like and want made into fabric? Let me know. All of my paintings will eventually become available as fabric, but it's a long process, so if there's one you want to see come out sooner than others, just tell me. Thanks! Like my art? Want to know the story behind the artist? Have you ever wondered what the world looks like to someone with Autism? Be sure to read my book: For Fear of Little Men The Autobiography of an Autistic Alien-Abductee Homeless Woman From Maine Cover art and book by Maine artist & author Wendy C. Allen The book can be purchased, by clicking on the link below: Hey, you know what? My mum and 3 brothers each have their own Zazzle Galleries, so be sure to check out their work as well @ Thank you for visiting my sites. ~~EK
There are no reviews for this product yet.
Product ID: 148758411347117218
Created on