Simple Navy Blue Graduate 2016 Wrap Around Label

£7.80
per set of 24 labels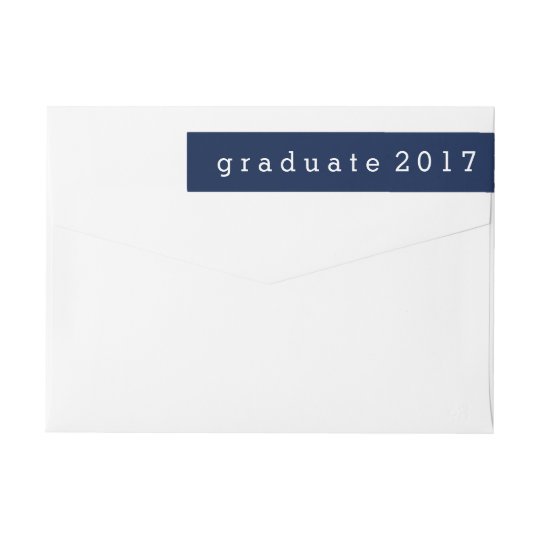 Details
Details

Style: Return Address Labels
Designed to dress your envelope from front to back, customise these stylish address labels to make your mailings stand out. Available in two unique sizes, choose a design to send your invitations and cards in style!
Size: Classic - 2.5 cm x 18.4 cm (1" x 7.25")
Dimensions: 2.5 w x 18.4 cm l (per label)
24 self-adhesive labels per order
Matte finish, easy to write on
Width and placement of the front and back of labels will vary by design
Simple Navy Blue Graduate 2016 Wrap Around Label
Simple Navy Blue Graduate 2016
There are no reviews for this product yet.
Wrap Around Labels
chic
simple
graduate 2016
modern
grad
graduate
casual
graduation
navy blue
navy blue graduate 2016
All Products:
chic
simple
graduate 2016
modern
grad
graduate
casual
graduation
navy blue
navy blue graduate 2016
Product ID: 256010710256246729
Created on