Tarantula Nebula (Hubble Telescope) Photo Print
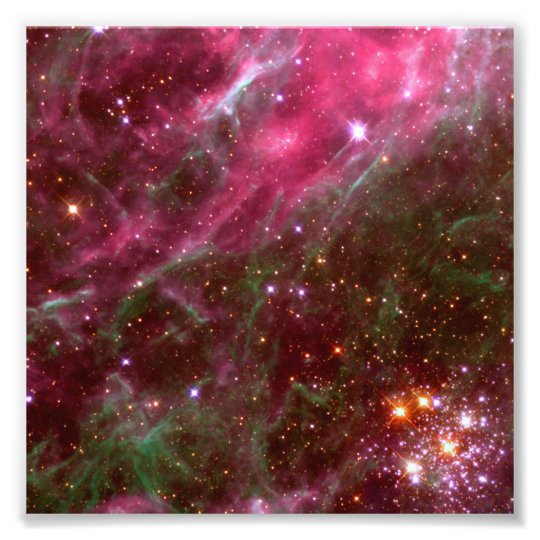 Media: Kodak Professional Photo Paper (Satin)
Developed specifically for darkroom printing, Kodak photographic paper is a premium silver-halide paper designed to dramatically enhance colours, while maintaining consistent tonal reproduction.
Tarantula Nebula (Hubble Telescope) Photo Print
Hubble photograph of the Tarantula Nebula & Hodge 301 Cluster This is a photograph of the Tarantula Nebula taken by the Hubble Space Telescope. The Hodge 301 star cluster can be seen in the lower right hand corner (may not be visible on some products). This image has beautiful shades of pink and magenta, against a dark background studded with stars. Credit: Hubble Heritage Team (AURA/STScI/NASA/ESA) Note that any distortion in the preview image is caused by compression artefacts, and won't be printed. You can personalise the design further if you'd prefer, such as by adding your name or other text, or adjusting the image - just click 'Customise' to see all the options. IMPORTANT: If you choose a different sized version of the product, it's important to click Customise and check the image in the Design view to ensure it fills the area to the edge of the product, otherwise white edges may be visible. See more in my shop If you like this product, you can find more like it in my store:
There are no reviews for this product yet.
Product ID: 190651780342509319
Created on