Featured in Cards & Invitations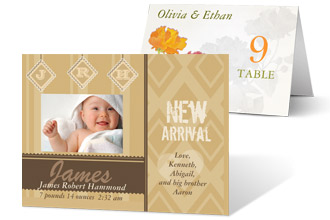 » Ship in 24 hours
» Fully customisable
» Great for every occasion
» Cards, invites, postcards & more!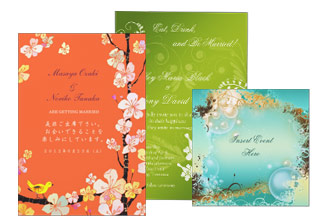 Beautiful Wedding Invitations
» 5 paperstypes & sizes
» Add your photo & text
» Print on both sides
» Fast turnaround
Shop Cards & Invites
Testimonials
"Found some unique items I hadn't seen anywhere else. Product came within the time limit stated. I am very pleased with the whole experience."
"I just completed your customer service survey. I will repeat my comments to your support team. I am very impressed with Zazzle and its customer service. I can truly say that I have never had a response like the one I received the same day I requested an exchange for my order. Thank you for your attention to this matter and I will definitely do more business with Zazzle whenever I get a chance. I will also let my friends know about your solution to this matter because I don't think they've ever experienced this type of response either! Thanks for the great story to tell! "
Cards Available from Zazzle
Make custom cards for every occasion! Customise your folded and flat cards, photo cards and postcards, and send one-of-a-kind greetings and invitations all throughout the year. Upload your own pictures and text, choose from thousands of card designs in the marketplace, or create your card completely from scratch. Whether you're mailing birthday cards, wedding invitations, thank you notes, or just a simple "hello", Zazzle has a variety of folded and flat card options that will be just right for you. Printed in full color, Zazzle cards are available in multiple sizes and are shipped within 24 hours.