Stephen periodic table name apron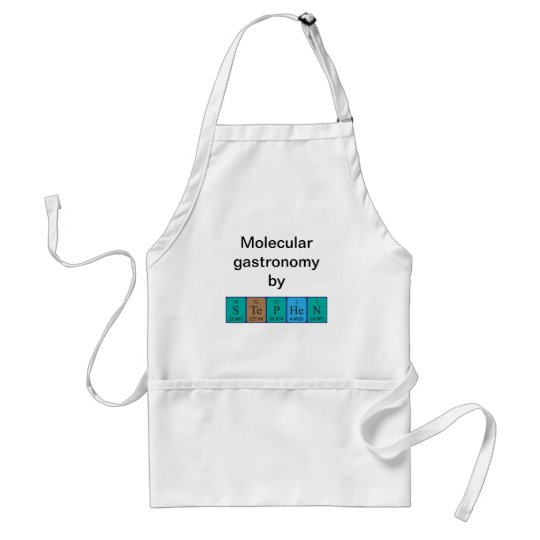 Design is previewed with RealView™ technology.
About This Product
Sold by
Size: Standard
Our medium length apron has three spacious pockets in the front so it holds everything whether you're cooking, painting or gardening. It's made from a 35/65 cotton-poly twill blend and it's machine washable. Slightly wider than our longer version, it's 61cm L x 71cm W. Made and shipped from the USA.
About This Design
Stephen periodic table name apron
Stephen spelled out as S Te P He N (Sulphur Tellurium Phosphorus Helium Nitrogen) on an apron for the scientist in you. Can't find what you want?
FREE SHIPPING WITH ZAZZLE BLACK MEMBERSHIP
Reviews
There are no reviews for this design yet.
Have you purchased this product?
Other Info
Product ID: 154200334991781012
Created on
30/12/2014, 6:39