Bring your products to life with Zazzle
---
Why Integrate with Zazzle?
Ease of integration - simple URL linkover-based API lets you build links in no time!
Supports dynamic images and text - unlimited support for any type of content
Large product selection - pick any product available on Zazzle, from iPad cases to custom stickers
Rich earning potential - set your own royalty, and earn up to 15% referral rate + up to 17% volume bonus on each sale
Security and peace of mind - we restrict the use of your content on products to websites specified by you
---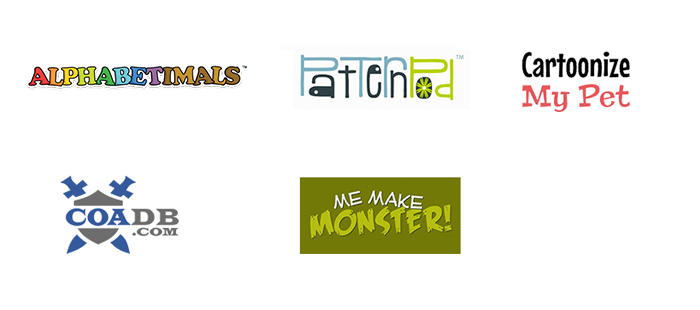 ---
Frequently Asked Questions
Can I link to individual product pages, or to a range of products?
Yes, you have 2 options of where to link your products: individual product pages or a range of products in your store, both specified by you. Find more information about setting up the products in the API documentation.
Can I control the product selection in my store?
Definitely! You can pick and choose what range of products you'd like to use in your API integration. When publishing products into your store, you can use Zazzle's "Advanced Options" to make each product a template. Find more information about the proper product publishing methods in the API documentation.
Can I determine what parts of the design are customizable?
Yes, you have full control over customization aspects for each product. You can lock the design elements that get applied to the product via the API, so that no one will be able to modify the design on Zazzle once it's been created on your site.
How do I display products featuring my images on my site?
You have the ability to dynamically display different products from your Zazzle store on your site through the RSS feed . You can specify which products you'd like to display on your site, and earn referral fee of 15% on each referred sale.
What are the resolution requirements for API links?
It depends on what product you're looking to create. The general resolution requirements are:
150ppi (pixels per inch) for apparel, aprons, bags, hats, mousepads, and ties.
200ppi for mugs, drinkware, calendars, cards, keychains, magnets, postcards, and all stickers.
300ppi for custom postage.
100 ppi for photo enlargements/prints, and posters.
For more information on image resolution requirements, please refer to Zazzle Image Guidelines.
How do I get in touch in case I have any more questions?
If you have further questions, please contact Developer Support . We'll be happy to respond to any questions you may have so that you can get the most from Zazzle Create-a-Product API!